We would like to thank all of our sponsors from over the years and for their continual support.  Please be sure to check out their website or visit them in person!
Belmont Party Supply-  With one of the best bottle Selections in Dayton this place is a must for anybody looking for unique bombers or a great 6 pack! Excellent liquor selection as well.  Belmont Party Supply
Located at 2621 S Smithville Rd, Dayton, OH 45420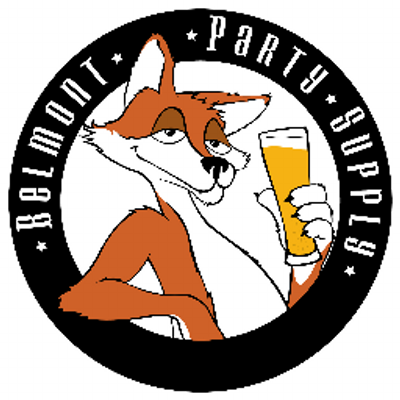 Brewtensils- For all your homebrewing needs and dreams, visit Brewtensils. With a helpful and knowledgeable staff, you'll find all beer brewing ingredients in one stop shopping.  Brewtensils
Located at 2617 S Smithville Rd, Dayton, OH 45420
Fifth Street Brewpub- Dayton's first cooperative brewpub! With DRAFT's almuni  head brewer Darren Link, this place is a must go for any DRAFT member.  Swing by for a pint of 1600 Kolsch or invest and join in the fun as a member at 5th St! Fifth Street
Located at 1600 E 5th St, Dayton, OH 45403
Hairless Hare Brewery- Voted Best Brewery in Dayton by People's Choice Award, this one is a must for brewers or anyone who enjoys craft beer.  Swing in and try their new menu or delicious Barley Wine! Hairless Hare
Located at 738 West National Road Vandalia, Ohio 45377
King's Table- For place to blow off steam and enjoy a pint after work, head over to King's Table.  Featuring 56 craft beers on draft and over a 200 bottles selection, it will be a while before you drink the same thing twice here!  King's Table
Located at 2348 Grange Hall Road Beavercreek, OH 45431
Ollie's Place- With an impressive beer and whiskey selection, Ollie's is great for grabbing a bottle to take home or grab a pint there and have an amazing dinner! For brewers south of town, Ollie's also sells brewing ingredients! Ollie's Place
Located at 518 Miamisburg Centerville Rd Home Center Shopping Center Dayton, OH 45459
South Park Tavern- One of Dayton's best hole in the walls, this tavern has a rotating tap list of 18 beers plus a ton of bottles. For some of the best pizza in town and unique brews, check out South Park Tavern! South Park
Located at 1301 Wayne Avenue Dayton, OH 45410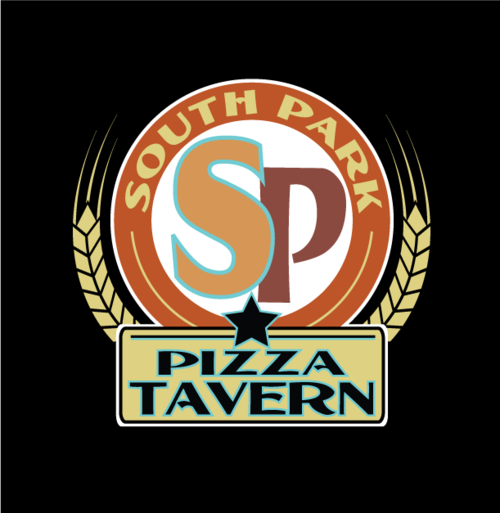 The Barrel House- For fun events like Dogfish Head or Schafly takeover, the infamous Wu-Tang Wednesday, and Open Mic Night, The Barrel House has it all.  With a great atmosphere, 20 beers on tap, one of a kind bottle selection, and the chance to talk to beer reps from breweries on event nights, this place is awesome. Check out their website for future events! The Barrel House
Located at 417 East Third Street, Dayton, Ohio 45402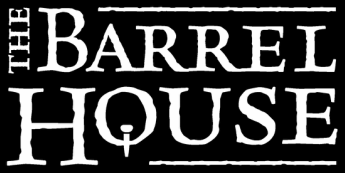 Toxic Brew Company- With a love of high gravity beers and a Belgium influence, Toxic is making some of the most different beers around.  With a location in the middle of the Oregon District, you can't miss this distinguished brewery.  Try out their hand shuffle board table and their Abby's Cure Belgium Tripel for a one of a kind Dayton Brewery experience!  Toxic Brew
Located at 431 E 5th St, Dayton, OH 45402
Warped Wing Brewery- Dayton's largest production brewery keeps growing and has now opened a new kitchen called Spent Grain.  With beer names rich in Dayton history such as Farm Gang Sasion, Ermal's Belgium Cream Ale, & Self Starter Session IPA, these beers have great names and even better taste! Be sure to swing by in the summer for a refreshing beer and the open garage door with an awesome view of Downtown.  Also find their cans in stores! Warped Wing
Located at 26 Wyandot Street, Dayton, O 45402
Yellow Springs Brewery-  Lead brewer Jeffrey Mcelfresh is creating some unique, delicious beer in Yellow Springs. With the brewery sitting right by the bike path, it makes for the perfect location to enjoy the outdoors and cool off with a pint of Captain Stardust Saison. Bring some friends and check out all the games, local art displays, and beer this place has to offer! Also, Yellow Springs is now available in cans!  Yellow Springs Brewery
Located at 305 Walnut St, Yellow Springs, OH 45387
Eudora Brewing Co.- With a love of brewing and a desire to help areas receive clean water, Eudora is a brewery all on it's own. With their own "Brew on Premise" 10 gallon system, you can brew their beer on location and pick it up when fully ready and bottled! Check out Eudora and grab a pint of Bangarang IPA; you'll be crowing in no time! Eudora Brewing CO.
Located at 4716 Wilmington Pike, Kettering, OH, 45440
Branch & Bone
Branch & Bone Artisan Ales combines the ingredients of earth and the work of humankind to craft subtle, yet flavorful ales. Inspired by European traditions and modern American eccentrics, they brew a range of ales that will encourage exploration. Branch & Bone
Figleaf Brewing Company
3387 Cincinnati-Dayton Rd. Middletown, OH 45044
Ray's Wine Spirits Grill
8268 North Main St. Clayton, OH 45415
Double Helix Brewing Consulting
Double Helix Brewing Consulting
Pigskin Brewing Company
81 Mill St. Suite 150. Gahanna, OH 43230
Lock 27 Brewing
Centerville Brewpub: 1035 South Main St. Centerville, OH 45458
Dayton Brewery and Pub: Dayton Dragons Plaza 329 East First St. Dayton, OH 45402
Press Coffee Bar
257 Wayne Ave. Dayton, OH 45402
Crooked Handle Brewing Co.
Crooked Handle Brewing Company
760 North Main St. Springboro, OH 45066
Star City Brewing Co.
319 South 2nd St. Miamisburg, OH 45342